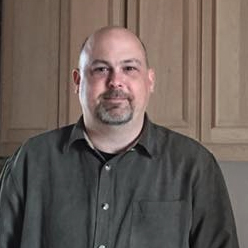 Hi. I'm Mike Murray. I am a highly motivated Information Technology professional and digital entrepreneur with more than 25 years of experience. I have a background in Information Technology ranging from infrastructure design, management, and operations – to Application development, managing and promoting agile teams – to ecommerce design and implementation.
I started my career in electronics distribution in 1990 as a help desk supervisor helping both customers and internal associates with IT and electronics related needs. From there I ventured into the computer manufacturing industry in 1995 where I worked in business and server class computing support and lab work and eventually to a network and server administration role for a 30 billion dollar office products company in 1997.
Right after Y2K in 2000 I moved to retail, working for a fortune 500 home furnishing company. Originally managing just the firewalls and Windows server teams to eventually leading all of the server infrastructure teams and data center operations. I took 4 year break from IT to be part of a project to launch ecommerce, where I was responsible for running the User Experience team and launching a brand new site on the Demandware e-Commerce platform. After a very successful launch, I returned to IT running Data Center Operations, IT Support, and End-User Computing.
I've always been an entrepreneur. In 1995 together with my younger brother, we launched a successful dial-up ISP service customer in DFW and eventually sold this company to Internet America a year later. Starting in 2012 my entrepreneurial passion is The Geek Pub, a web based TV Show (YouTube) and website focused on building interesting projects and teaching others how to do the same. The Geek Pub is profitable and self sustaining with many thousands of followers.